17. / 18.03.2023 The Third Room x Mischanlage - House Rules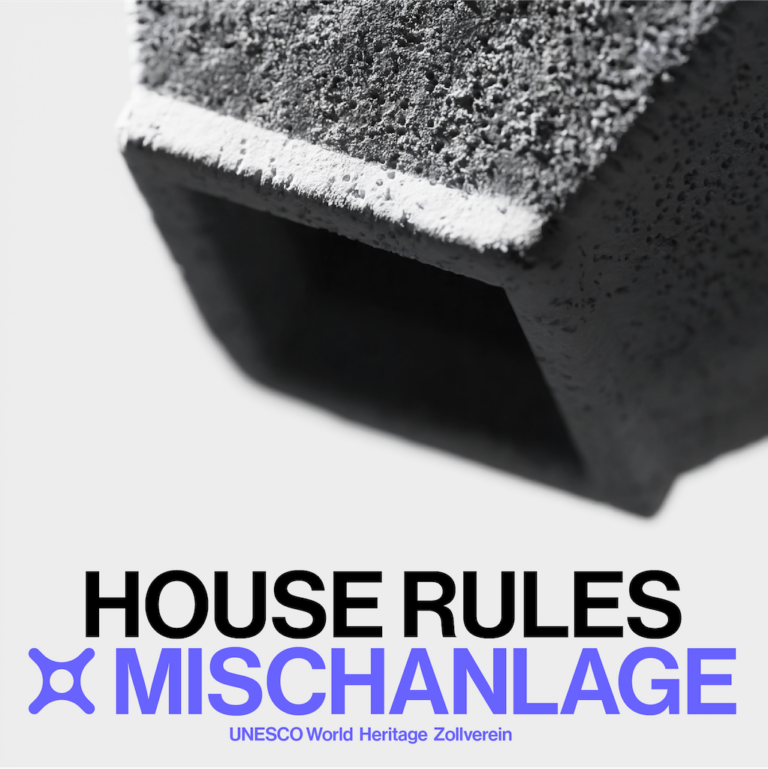 Here are our house rules for our Mischanlage weekender. Please read them carefully.And because a few people have asked, here's one more important info: this weekend there will be no strike in the public transport, and they will operate as usual.

ENTRANCE
Entrance 18+
Bring your ID and ticket (digital or printed) with you.
You can also purchase tickets online at our ticket shop during the event and at the box office as well.
The event goes from 23:00 till 10:00.
We recommend you come early to avoid very long waiting times.
DRINKS & FOOD
You can buy your drinks with a pre-paid card. We accept cash, card payments, and PayPal.
We are working with a deposit system regarding the sales of drinks. We want to keep our events as garbage-free as possible.
The water in the toilets is not suited for drinking!
We have some delicious food for you. Also suited for vegans and vegetarians! (Cash only)
WARDROBE/MERCH
We have sufficient wardrobe space but kindly ask you to avoid bringing larger belongings with you.
We have a fine selection of The Third Room and Stone Techno Merch.
HOUSE RULES
Smoking inside is strictly forbidden. We have a heated outdoor area for that.
The re-entrance fee is 5€. Zollverein is a UNESCO World Heritage site, and we want to avoid unnecessary garbage and especially vandalism. Please handle your surroundings with care and respect. Any damage to the property will cause criminal prosecution.
We do not tolerate any form of discrimination!
Be respectful to each other, bring your best mood and dancing shoes with you.
AWARENESS
We have set up our own awareness team that you can contact at any time if you or another person is not feeling well. During the event, you can always contact them at their own stand. They will also move around the site to be quickly available for you.
Alcohol & other drugs – know your limit
Watch your ears
Pay attention to each other
Take it easy – Take breaks
Safer sex – do it with love, respect & condoms
Respect other people's boundaries
The awareness team will help you
Get home safe – Take a ride
ADDITIONAL INFO
You can find the running order of each day in our feed.
There will be additional toilets located at the smoking area.
We are heating up the venue, so come early, stay long, and rave with us!
If you want to purchase a ticket from third parties, we recommend only using the resale platform of our official partner Ticketswap. This way, you can be sure that you will not fall victim to any scammers.
If you have any further questions, please contact us at